Helping first responders help people
Mobile and web based CAD integration
Your entire dispatch center, not just your agency
Streaming live updates
Incident history for locations
Offline mode
Call notification
Responder tracking
Messaging and announcements
Overtime and coverage callbacks

(beta)

Emergency Reporting interface

(beta)

Tons more!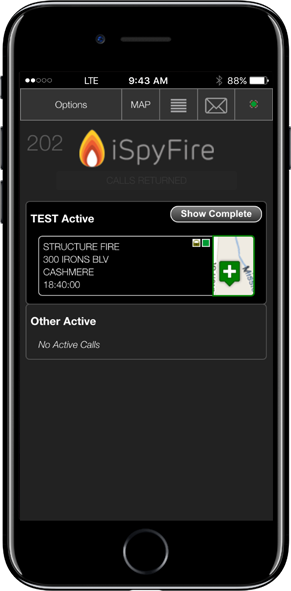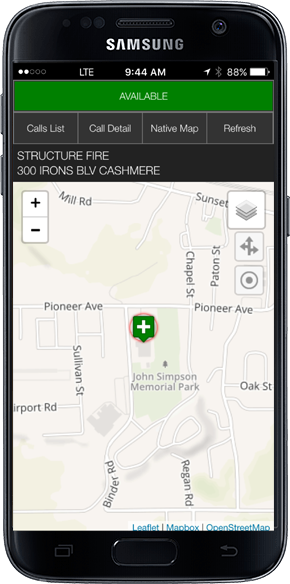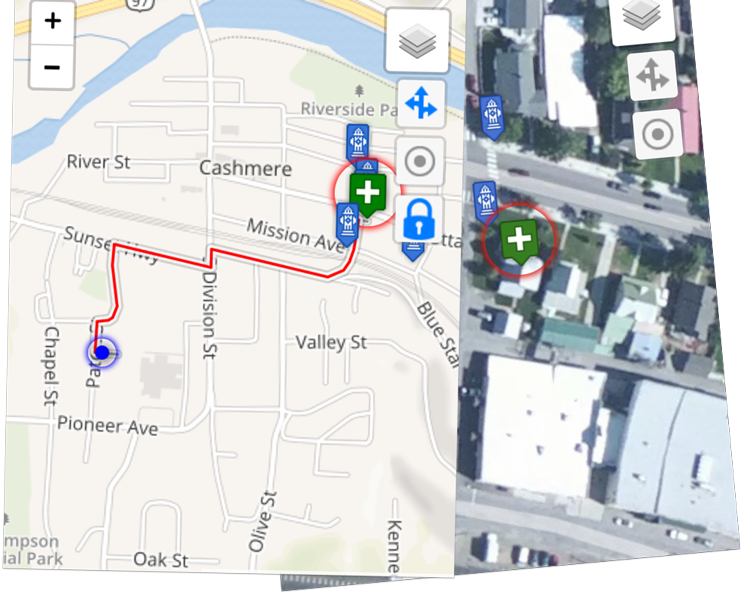 Maps are awesome
The unsung hero of our application. With features like layer importing, call routing and nearest hydrants for fire calls you'll always know where you're headed.
We'll also parse your custom layers so you'll know things like what zone the call is in, if it's in the city limits, urban growth boundary or whatever else you import. All at a glance.
Is it just for fire agencies?
nope :)


True CAD integration
We're not just talking basics, we show you everything!
This isn't just a location and some call comments... We bring you those plus things like unit status, radio logs, reporting party, GIS layer parsing, incident numbers and more. All streaming live! We're also a
CJIS certified
vendor and understand that not everything can be shared with everyone. For this we created highly flexable, customizable filtering.
Pricing (so what's it cost...)
We want everyone on iSpyFire
(so not much!)
Cost is based on call volume and is paid as an annual subscription, there are no per device or user fees. We also don't charge for the required dispatch interface and dispatch centers get free access!
2000 calls or less annually is only $500 a year for your entire agency.