iSpyFire
Meet your new digital team mates
Our suite of products

iSpyFire
Our product headliner, live streaming CAD information directly to your web browser and mobile device

Dispatch Centers

Alexa
Physical call alerting with Amazon Alexa at the station or at home (lighting, sounds, doors, etc.)

iSpyFire
Our product headliner, live streaming CAD information directly to your web browser and mobile device

Alexa
Physical call alerting with Amazon Alexa at the station or at home (lighting, sounds, doors, etc.)

Dispatch Centers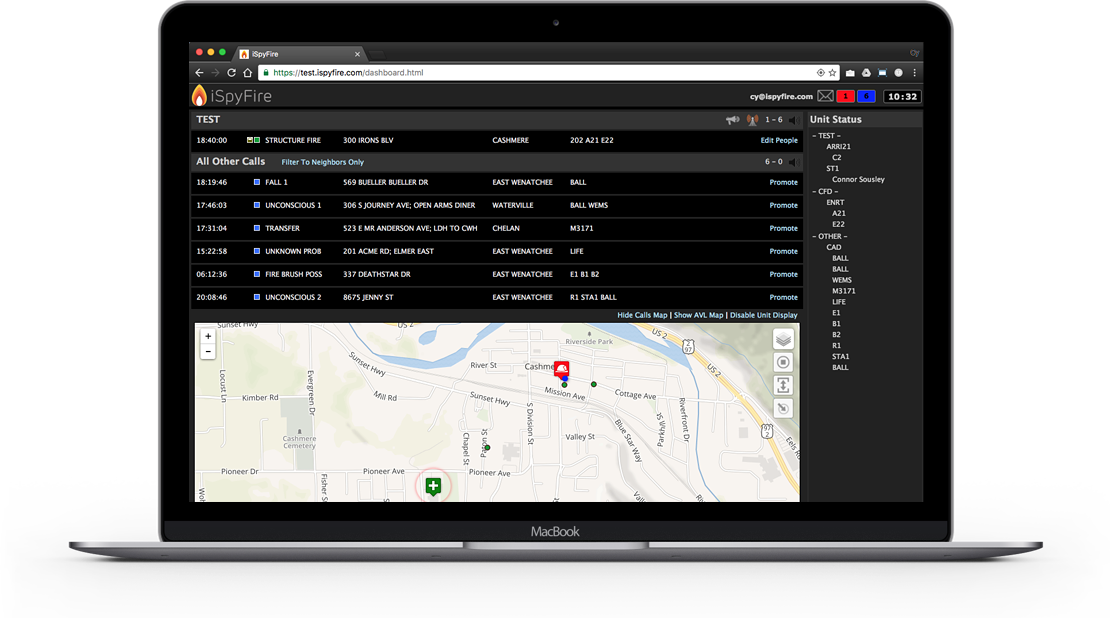 Flexible technology
Mobile and web based CAD integration

All Inclusive
Your entire dispatch center, not just your agency

Offline Mode
Gain access to your database, call history, and more in offline mode

In-App Messaging
Messaging and announcements with a super simple interface

All Inclusive
Your entire dispatch center, not just your agency

Offline Mode
Gain access to your database, call history, and more in offline mode

In-App Messaging
Messaging and announcements with a super simple interface

Live Updates
Streaming live call updates pushed at lighting speed

Responder Tracking
Keep track of your responders in real time while responding

Incident History By Address
See valuable past details and notes by specific locations

Live Updates
Streaming live updates pushed at lighting speed

Responder Tracking
Keep track of your responders in real time while responding

Incident History By Address
See valuable past details and notes by specific locations

Incident Resporting Interface
Have your reports in ESO or ImageTrend started for you

New Tools/Updates Often
New features are constantly being added and fine tuned

Overtime And Coverage Callbacks
Manage and initiate standing and expiring overtime lists

Incident Resporting Interface
Have your reports in ESO or ImageTrend started for you

New Tools/Updates Often
New features are constantly being added and fine tuned

Overtime And Coverage Callbacks
Manage and initiate standing and expiring overtime lists
Latest and greatest
Keep in tune with our latest
updates, projects and news
NEWS
This week's episode
of GWATA TV
We're featured on this week's episode of GWATA TV broadcasted on the NCWLIFE channel!
AWARDS
2018 innovative
tech business of the year
We couldn't be more excited! iSpyFire won GWATA's Innovative Tech Business of the Year award.
Thanks everyone for your support!
We love maps
The unsung hero of our application. With features like layer importing,
call routing and nearest hydrants for fire calls you'll
always know where you're headed.

Follow along at Facebook
Thousands of happy customers and counting...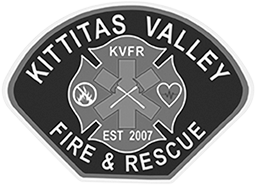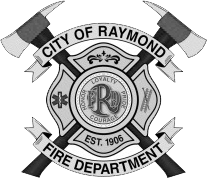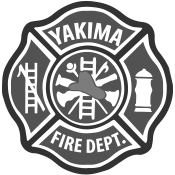 Ready to get started? Let's Go!
Cost is based on call volume and is paid as an annual subscription, there are no per device or user fees. We also don't charge for our dispatch interface and dispatch centers get free access!
Under 500 calls annually? Only $500 a year for your entire agency.
New agencies start off with a free 45 day trial of the system, no limitations and no strings attached. To get the process started either give us a call at 844-481-0915 and we will get you up and running.